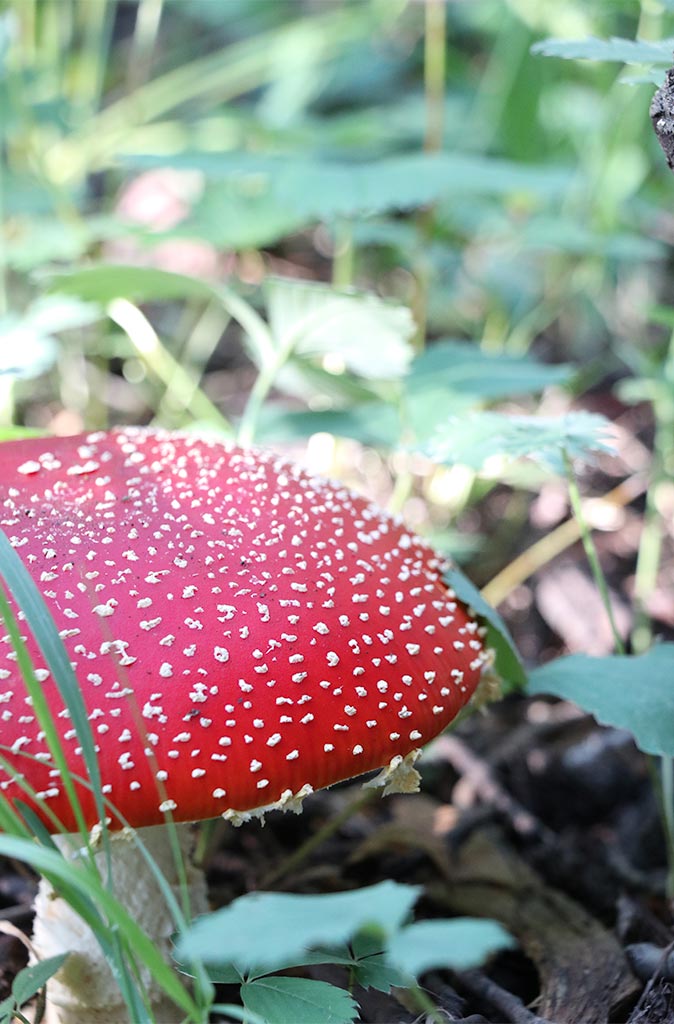 The Colorado Rocky Mountains are home to some incredible species of mushrooms. From edible delicacies like porcinis to the lethal yet beautiful amanita muscaria, Colorado mushrooms can be a treat for the eyes and the tastebuds. At Island Acres Resort Motel, we often have mushrooms popping up in our parks. In this blog, we share a few common species of Colorado mushrooms you can find on the Island Acres property and in the surrounding National Forests.
While many species discussed below are considered edible, do not eat any mushrooms you find without expert advice. This blog does not serve as expert advice and information presented here should be used with extreme caution.
Shaggy Mane Inky Caps
Shaggy mane inky caps are a super fun species of mushroom to observe across a few days because of their unique autodigestion process. During this process, the mushrooms release the spores from their gills for reproduction purposes. They are generally thought to be edible as long as you catch them while they are young, before the autodigestion process takes hold.
If you are visiting Island Acres Resort Motel in the early to mid-Fall as the weather starts to change, you are likely to see some shaggy mane inky caps popping up around the property!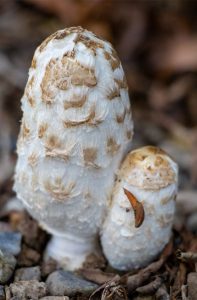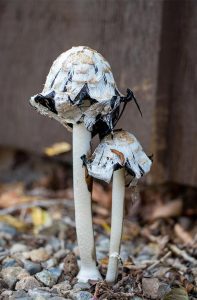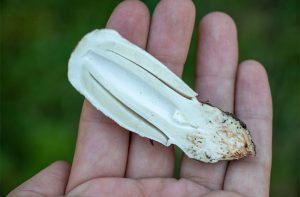 Western Puffball Mushrooms
While puffball mushrooms are found across the country, they are still a favorite when it comes to Colorado mushrooms. Western giant puffballs are a well known edible species and are neat to come across because they can grow to be the size of a volleyball. Because of their size, some people even slice them crosswise to create pizza crust for a vegan and gluten-free option. Island Acres visitors in the later Summer and early Fall may spot some puffball mushrooms near the Aspen trees in the park nearby units 6-9.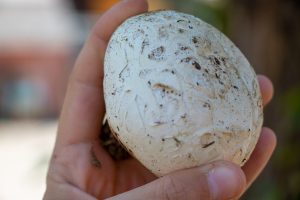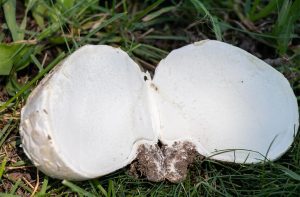 Porcini Mushrooms (aka King Boletes)
Porcini mushrooms, also called King Boletes are coveted as some of the best in the world. Because of that, it is not uncommon to see foreign tourists foraging the forests of the Rocky Mountains for these delicious edible mushrooms. They are most common at high altitudes above 9,000 feet. So, you will need to take a decent drive up the mountains to search for these. Other than their size and hambuger-bun-like cap appearance, they have a few distinct characteristics to help you identify them.
First, they have a bulbous stock that you will see in the photos below. Second, they store their spores in sponge-like pores, rather than gills. If you happen across them on you hike, know they are great mushrooms for dehydrating to use for cooking at a later date.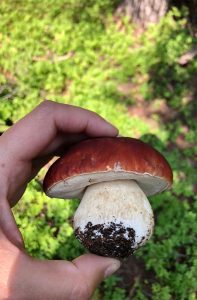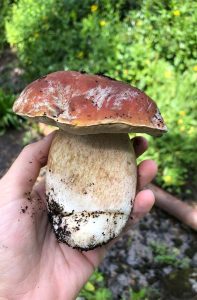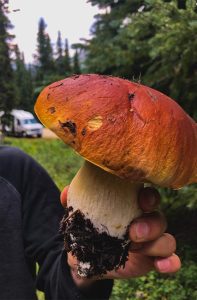 Chanterelle Mushrooms
Chanterelles are are a highly sought after species of Colorado mushrooms due to their delicious aroma and taste. They are also near impossible to come by in the store because they are not commercially cultivated. So, coming across them on a trail in the Gunnison Nation Forest is a real treat!
In relation to the Gunnison area, chanterelle mushrooms are not too far away. They are known to grow by the trails near Gold Creek Campground, which you can access by car by way of Ohio City.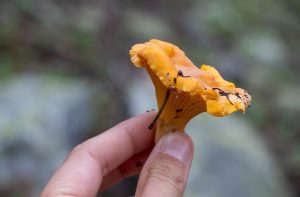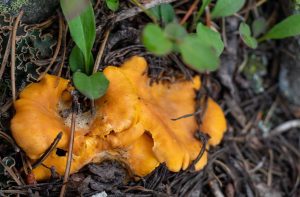 Hawks Wing Mushrooms
While you won't find any Hawks Wing mushrooms around the Island Acres property, you may find them in the Gunnison National Forest. Based on the unique feather-like design on the cap, it's not hard to imagine why they are nick-named Hawks Wings. They are an easy mushroom to identify for beginners because of how unique their appearance is, and they are generally known to be edible. While they do have a few look-a-likes, none of them are known to be toxic.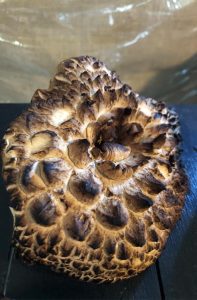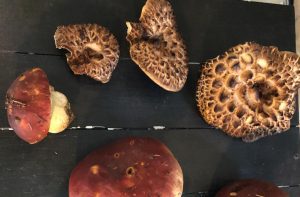 Amanita Muscaria (aka Fly Agaric)
Amanita muscaria, or fly agaric, are best known for their toxicity and vibrant color. They are easy to spot due to their bright red coloring. Abundant in high altitudes above 9,000 feet in the Rocky Mountains, these beautiful mushrooms are always an exciting find on the trail. While beautiful to look at, they are highly toxic and consumption has led to hospitalizations. So, while their psychedelic properties may be tempting to some, it is best to admire from afar.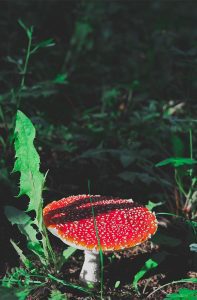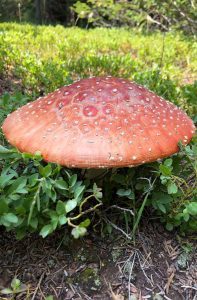 Final Thoughts on Identifying Colorado Mushrooms
Identifying mushrooms can be a great hobby to add to your already existing outdoor activities. Whether you are hiking, biking, or fishing, take a look at the ground around you to spot some of these easily identifiable Colorado mushrooms. As a reminder, you should never eat any mushrooms without an expert's opinion. While there are a variety of mushrooms growing around Island Acre's property, we ask that guests admire them in their natural habit only and do not pick or eat any mushrooms from the property.