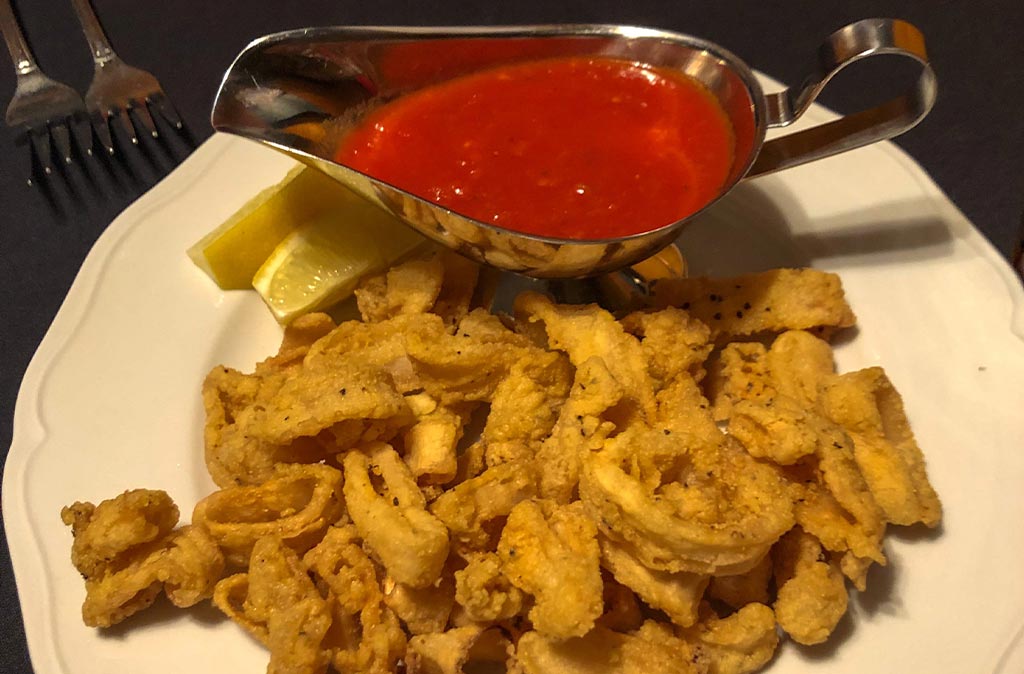 Gunnison, Colorado may be a small mountain town, but that doesn't mean there aren't some incredible options for dining during your visit. From classics like PIzza and Mexican to trendier options for tapas and local brews, everyone is sure to find something that satisfies their cravings. Without further ado here is Island Acres Resort Motel's list of top Gunnison restaurants and food.
Local Pizza Joints
For local pizza in Gunnison you have three options; Pie-Zans Pizzeria, Mario's Pizza and Pasta, and Gunnison Pizza Company. We like Pie-Zans for a nice sit-down environment where everyone can enjoy one of the house-style pizzas, or build their own. Mario's Pizza and Pasta is another nice local pizza restaurant where we recommend one of the deep-dish pizzas, either the Chicago or Detroit style pizza. Finally, Gunnison Pizza Company is a really great option for a quick local pizza delivery or pick-up.
Gunnison's Steakhouses
Ol' Miner Steakhouse is the staple steakhouse in Gunnison. It has been in operation since 2005 and has earned itself a great reputation among locals and tourists. It is family owned and operated and is conveniently located on S Main street. While steak may be the most obvious entree choice here, they also serve seafood, sandwiches, and burgers while offering a full bar menu. Palisades Restaurant is another option for Gunnison visitors looking for a steak dinner. They also offer salads, sandwiches, pasta along with a long list of appetizers.
Italian Cuisine on the River
Garlic Mike's is easily the most well-known restaurant in town and is located just five miles north of downtown Gunnison. Having earned itself multiple features on the Travel Channel, it comes highly recommended from locals, tourists, and professional culinary critics alike. The owner and Executive Chef, Mike Busse, combines his culinary excellence with the casual dining experience most Gunnison visitors expect. Their one of a kind river bar is a must for visitors looking for a uniquely Gunnison experience. The river bar is dog friendly, includes live music, and features a custom menu fit for the ambience.
Mexican-inspired Eats
Visitors are in for a nice selection when it comes to Mexican restaurant options in the Valley. First up is El Paraiso Family Mexican Restaurant just off S Main Street. This restaurant has only two locations nationwide, including its Gunnison location that you will see is often incredibly busy during the peak tourist season.
Just across the street from El Paraiso, is Anejo Bistro & Bar. With more of a bar-that-serves-food vibe, you will definitely be tempted to try one of their margaritas while you enjoy a beautifully presented Mexican dish. Agave Family Mexican Restaurant is another option for visitors looking for a Mexican-inspired meal while visiting the valley. Located off N Main Street, it is a bit further away from the downtown center than the first two options.
Trendy Atmosphere and Dishes
The Dive Pub is a trendy spot to grab a burger and brew just off Tomichi Avenue as you enter the downtown area from the West. It shares an entrance with Mario's Pizza and Pasta, and has ample outdoor seating. They are open for lunch and dinner and offer a special brunch menu on the weekends. The Dive also offers great happy hour deals and is a great place to enjoy an evening out with friends
1800 Tapas & Spirits prides itself in using fresh, local ingredients to craft their Spanish style tapas. This restaurant is open for dinner only and offers a modern atmosphere for visitors wanting a more upscale dining experience.
For beer enthusiasts, we highly recommend a visit to the local High Alpine Brewing Company. Fairly new to the valley, High Alpine Brewing opened its doors in 2015. While beer is obviously popular at High Alpine Brewing, they also serve delicious brick oven pizzas, sandwiches, and fresh salads while offering a great appetizer selection.
The final restaurant on our list of trendy spots in Gunnison is Blackstock Bistro. Equipped with happy hours and nightly specials, this spot is sure to satisfy your tastebuds and your wallets. You will find anything from Maishu Ramen and Burgers to Seared Scallops and Fish Tacos.
Quick Meals for Lunch & Dinner
While sit-down restaurants are aplenty, you can also find some great options for quick local meals among our list of Gunnison restaurants.
First up is 5 B's BBQ. They smoke all their meat on site, and provide both carry out and dine in to accommodate whatever experience you're looking for. They have been a staple in the valley since opening in 1991 and offer outdoor seating at their location off Tomichi Avenue.
We would be remiss if we didn't include a sure local favorite, Firebrand Delicatessen. This spot is take out only, and offers great deli classics, both cold and hot, for every sandwich lover.
For anyone craving a mediterranean meal during their time in Gunnison, Pitas in Paradise is a great option. Grab a classic gyro pita, or spice it up with one of their more adventurous options that reaches beyond the mediterranean category.
Last up on our list of quick meals is Powerstop. If you want a quick burger without hitting up McDonalds on your visit, Powerstop is the place to go. It is a gas station, bar, and grill all bundled into one experience. While the menu is mostly made-up of burgers, they also serve some breakfast items, chicken wings, and sandwiches.
Breakfast & Brunch Spots
For those looking for a laid back but delicious breakfast experience, Back Country Cafe is a wonderful option. Located off Main Street, you can dine inside or outside on their back patio. They offer both breakfast and lunch with vegetarian and vegan options making for a perfect brunch spot for groups who need options.
Another local favorite for breakfast is the W Cafe, which offers more of a classic American diner feel. As mentioned above, The Dive Pub also offers a weekend brunch menu.
If you're looking for more of a coffeehouse experience, Mochas Coffeehouse & Bakery and The Coffee Trader are two great options for a great cup of joe and a quick bite to go with it.
Final Thoughts on the Top Gunnison Restaurants and Food
There are some really great options for food and dining while you are visiting Gunnison, Colorado. Whether you are looking for a quick bite to eat, or something for a full night out on the town, Gunnison restaurants provide options. We have listed some of our favorite Gunnison restaurants above, but be sure explore the town to see all that Gunnison, Colorado has to offer.
Remember to book your reservations at Island Acres Resort Motel in advance of your travels. Lodging can fill up quickly in Gunnison during the tourism season, so book now to reserve your Rocky Mountain vacation!